Our full address is:
LPD Electronic Services Ltd
Mariners Score
Lowestoft
Suffolk
NR32 1TZ
United Kingdom
Tel: 01502 584616
Fax: 01502 562192

vCard File
Any comments or problems
relating to this web site may be
addressed to the Webmaster.
Contact Us - for more information
LPD Electronic Services Ltd is situated in Lowestoft - the most easterly point in Britain. We are located along one of Lowestoft's historic 'Scores' and are within easy reach of the main A12 route which passes through the town.
In addition to the mapping facilities provided by clicking the UK outline opposite, we have made available printable documents containing more detailed directions on our Downloads page.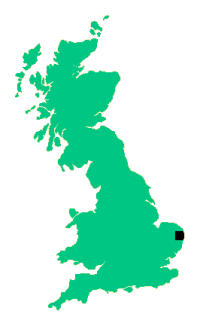 Our location in the UK. Click to
display a detailed map of our
location in
Lowestoft
.